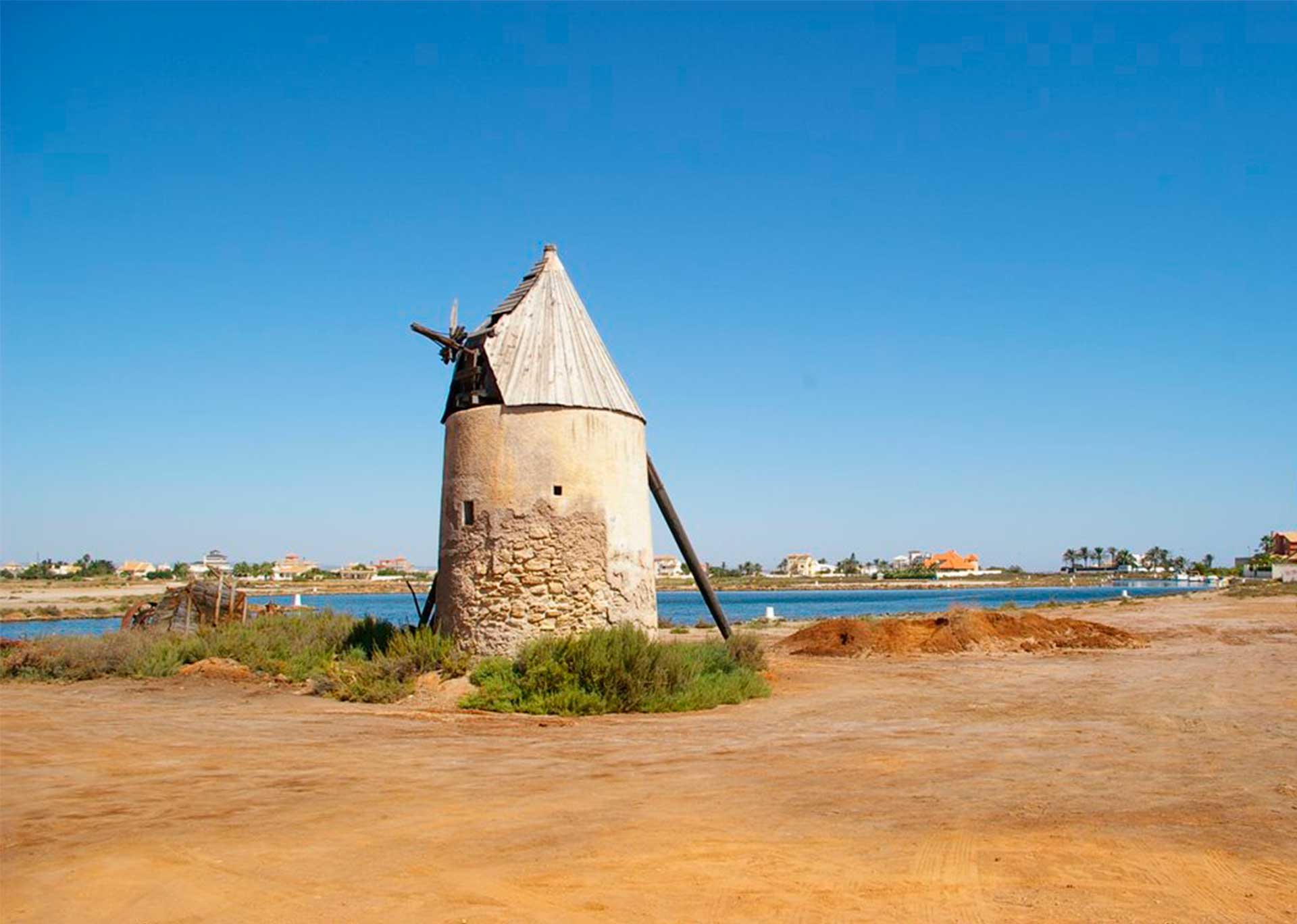 In the municipality of San Javier there are some windmills, which were in use until the middle of the 20th century. They are of Mediterranean style, with a tower, a horizontal axis crossed by four pairs of vanes, eight triangular sails and a rotating roof. Its origin dates from the 17th and 18th centuries.
Here we find the Molino (windmill) El Maestre, in the shopping centre El Molino, restored with the use of traditional techniques and where the interior staircase and the decked upper floor were recovered, and it was also equipped with the chapitel and blades.
There are six water mills, one flour mill and two salt mills. They are distributed in San Javier, La Grajuela and the northern area of La Manga del Mar Menor.