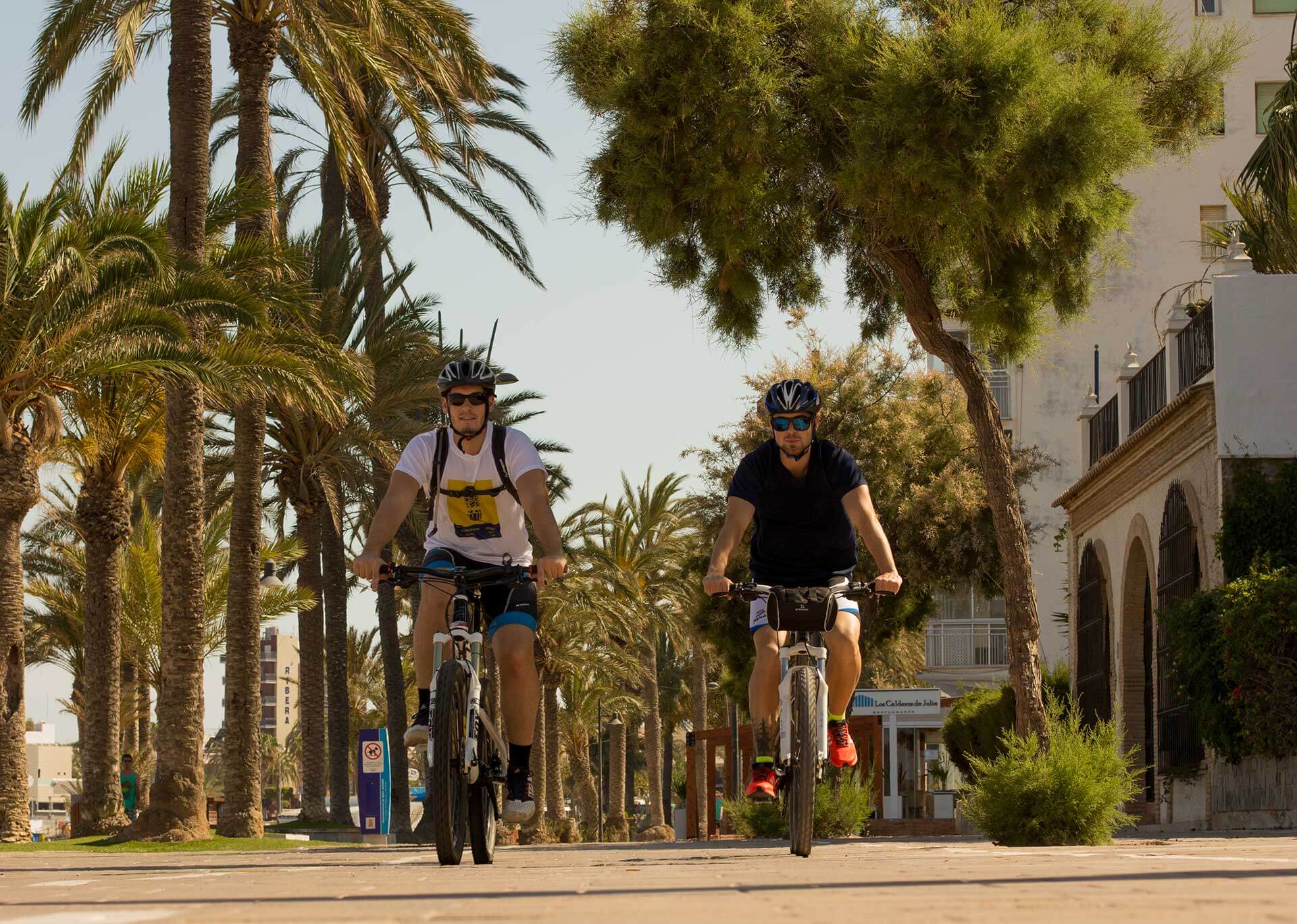 SANTIAGO DE LA RIBERA SEAFRONT PROMENADE, NATURAL SPAS, YACHT CLUB AND SUMMER VILLAS
Perhaps the most beautiful promenade on the Mar Menor coast, two kilometres of fully remodelled promenade, flanked by centuries-old palm trees, and mostly pedestrianized.
Along it, besides enjoying the beach and the sea on one side, we can admire the different summer houses from the late 19th and early 20th centuries. Thus we find Chalet Barnuevo, Casa del Conde Campillo, Villa San Francisco Javier, Torre Javiera or Villa la Pinada.
Next to these old buildings, there are a few apartment towers, which give Santiago de la Ribera a very particular skyline.
The Yacht Club is a visual landmark with great presence along the promenade, whose side elevations suggest the shape of a sailboat.
The natural spas are worth a special mention. They are elements that rise above the surface of the sea, sequencing in a unique way the route along the beach shore. They emerged as private spaces for bathroom equipment for the highest social classes. The wooden walkways led to elevated platforms, equipped with dressing rooms, showers, shade elements and living rooms, and stairs leading down to the sea. They are administrative concessions to nearby and private buildings, and are protected constructions.
Along the promenade, there are numerous terraces and kiosks to enjoy at any time of the year a lunch or dinner, an ice cream or just a soft drink in a pleasant atmosphere by the sea.