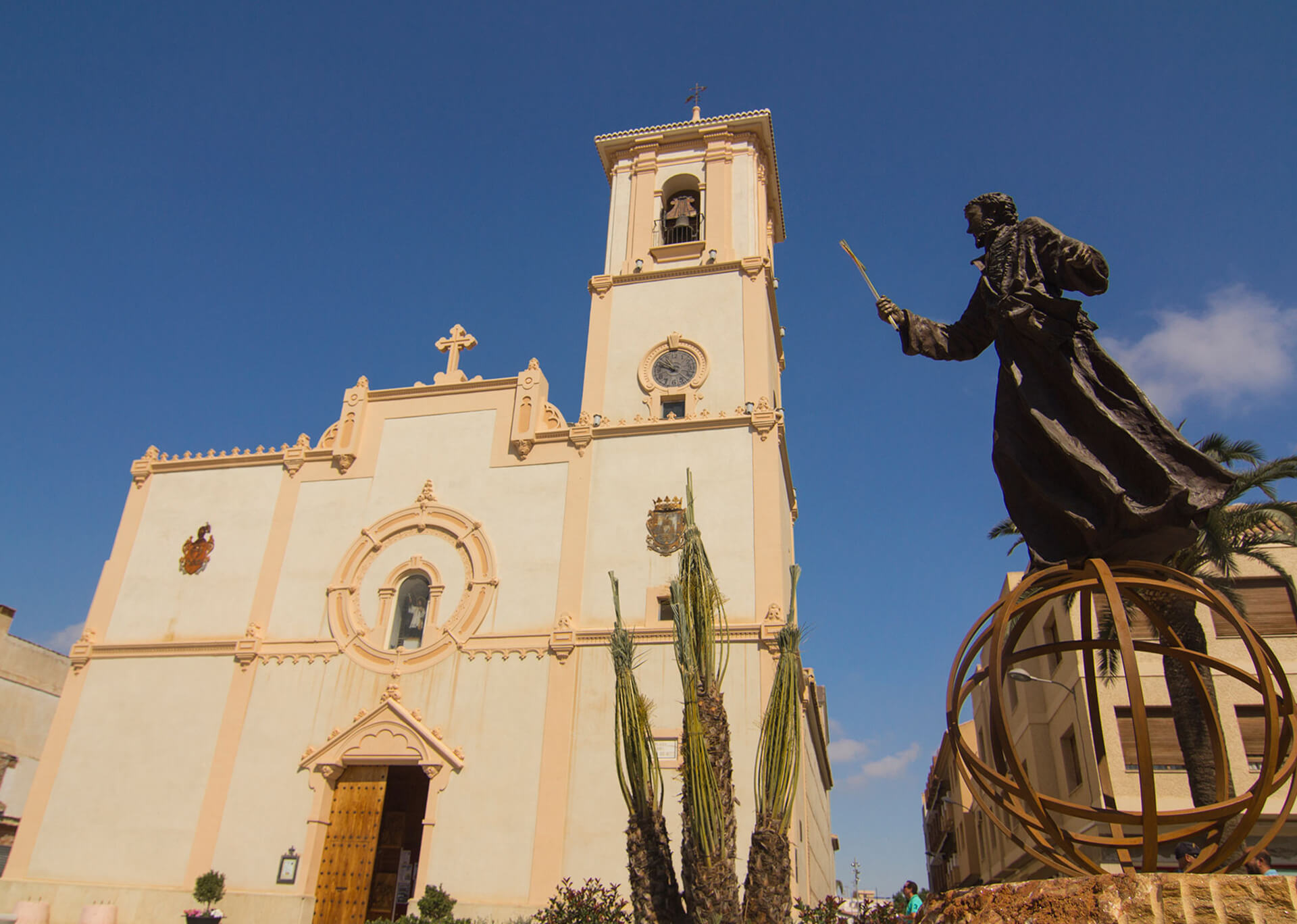 The Plaza de España (Spain square) is the central point and shopping area of San Javier.
In 2003, the ambitious project uniting the two old squares into only one came into existence, a square flanked by the Town Hall and the Iglesia ("church") of San Francisco Javier, as well as by numerous business premises that vitalize the square. The town hall is the centre of the town's activity, since San Javier is the administrative centre of the whole region, with the courts, land registry, social security offices, employment service, as well as banks, notaries and other establishments that provide service to neighbours and visitors.
On the surface we can enjoy its terraces, open all year round, and there is an underground car park that facilitates parking in the centre.
The large square is also the centre of numerous cultural and festive activities throughout the year. The most important event is the installation, every Christmas, of the belén or nativity scene of Spain, which occupies an area of 1,600 m2.
The small street Andrés Baquero connects with the square Plaza Maestre, another large open space with children's playground, which allows us to admire the beautiful refurbishment of the rear part of the church.