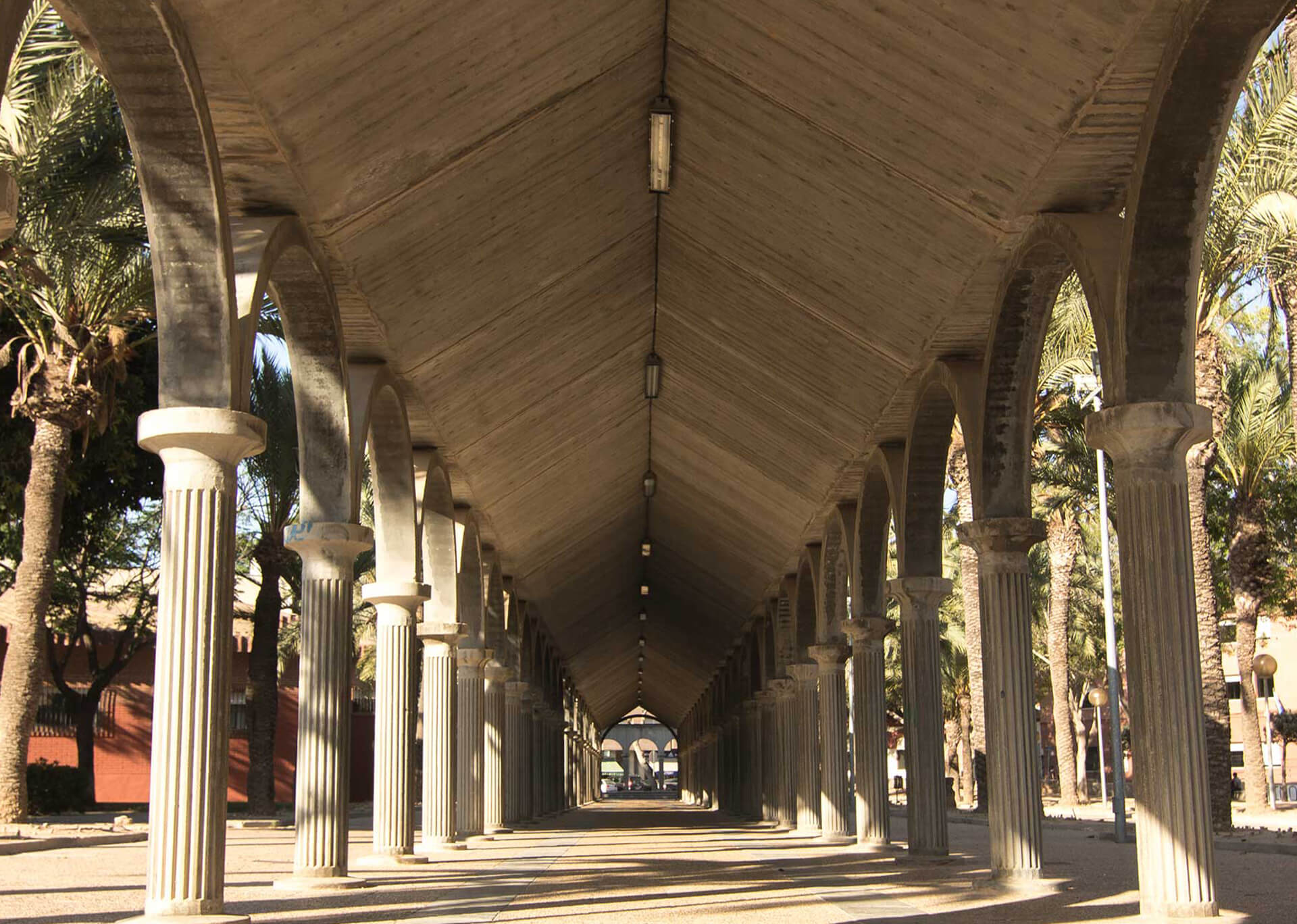 It is the largest park in the municipality of San Javier. As a decorative element, you can find the arched structure of its entrance and the long pergola stand out.
Inside, the Almansa Park Municipal Auditorium is the most important cultural forum in San Javier. It is a construction in the shape of an open-air hemicycle, reminiscent of classic theatres, with an architecture that favours the sound and visibility from any point of the building. Numerous cultural activities are held in the Auditorium every year, including the International Theatre and Dance Festival and the International Jazz Festival.
The Almansa Park Civic Centre, the Municipal Radio offices and the Local Development Agency are also located within the park.
Next to it, we find the facilities of the Official Language School of San Javier and the Professional Conservatory of Music.
The latter is located in the former premises of the first school group of San Javier, built in 1921, which was remodelled and refurbished in 2007, retaining its exterior structure and its large interior courtyard.
Nearby is the modern Municipal Library, also opened in 2007, with excellent facilities and which organizes numerous exhibitions and activities throughout the year.