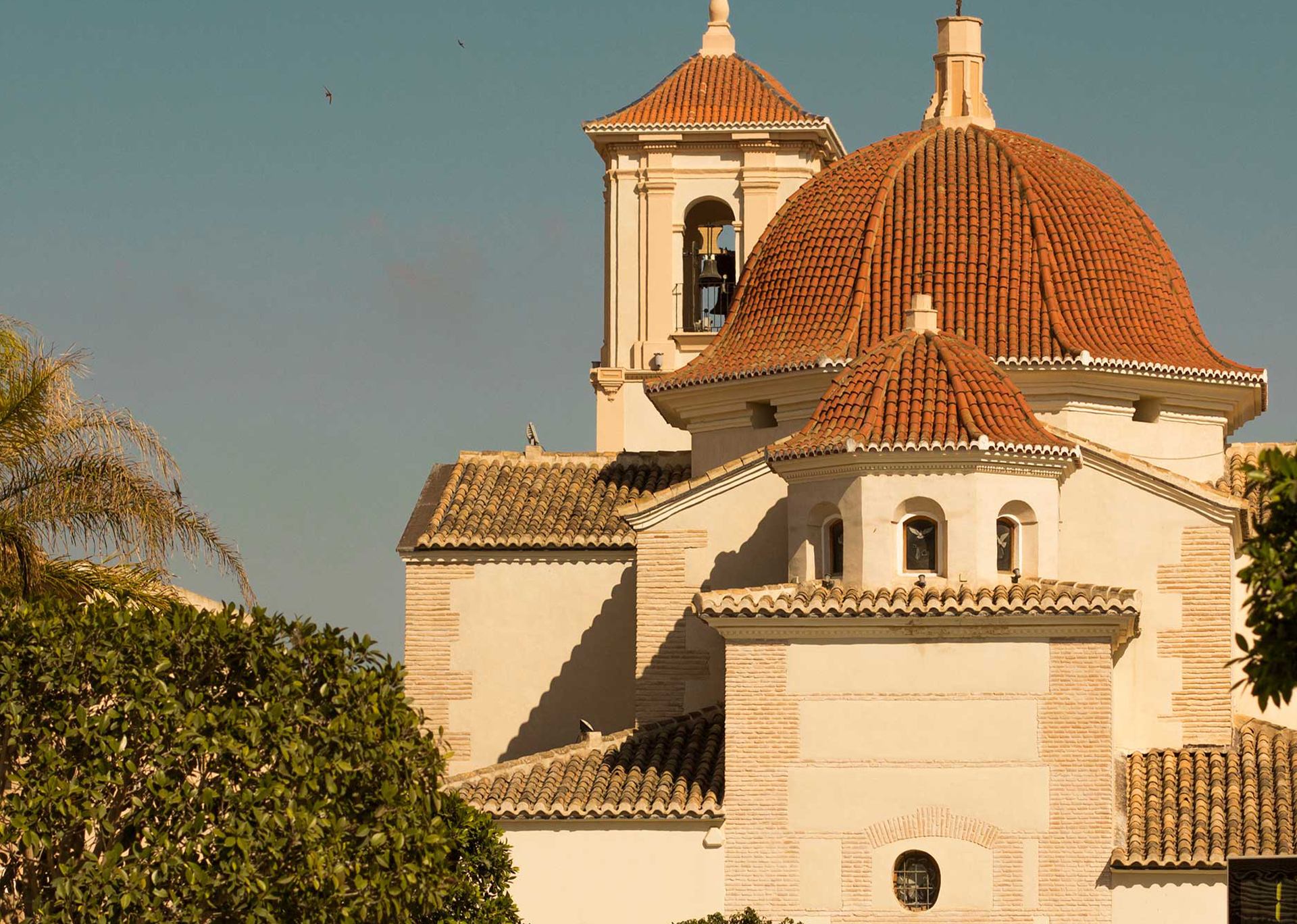 IGLESIA PARROQUIAL DE SAN FRANCISCO JAVIER
The parish church of San Francisco Javier, 17th and 18th centuries, has a rich art collection made up of sculptures (almost all of them in polychromed and carved wood), altarpieces and liturgical trousseaux.
It has a Latin cross floor plan and its structure consists of barrel vaults, supported by load-bearing walls in the enclosures and pilasters in the central spans.
It has some singular elements, such as the dome in the transept on pendentives with a head of eight equal angles, the dome in the front beam, the bell tower and the Baroque altarpiece by Antonio Carrión Valverde.
Its pulpit, attached to a column, is made of carved wood. It consists of an octagonal body and a canopy or cover. On the front you can see the four evangelists and the image of Jesus carved.
In the parish Museum you can see ancient liturgical objects and the relic of San Francisco Javier. Free access.
Its last restoration dates from 2007.
Plaza de España. San Javier, 30730
Tel: 968 57 10 85
Opening hours: Tuesday to Saturday from 10.30 a.m. to 1.30 p.m. and during worship hours.