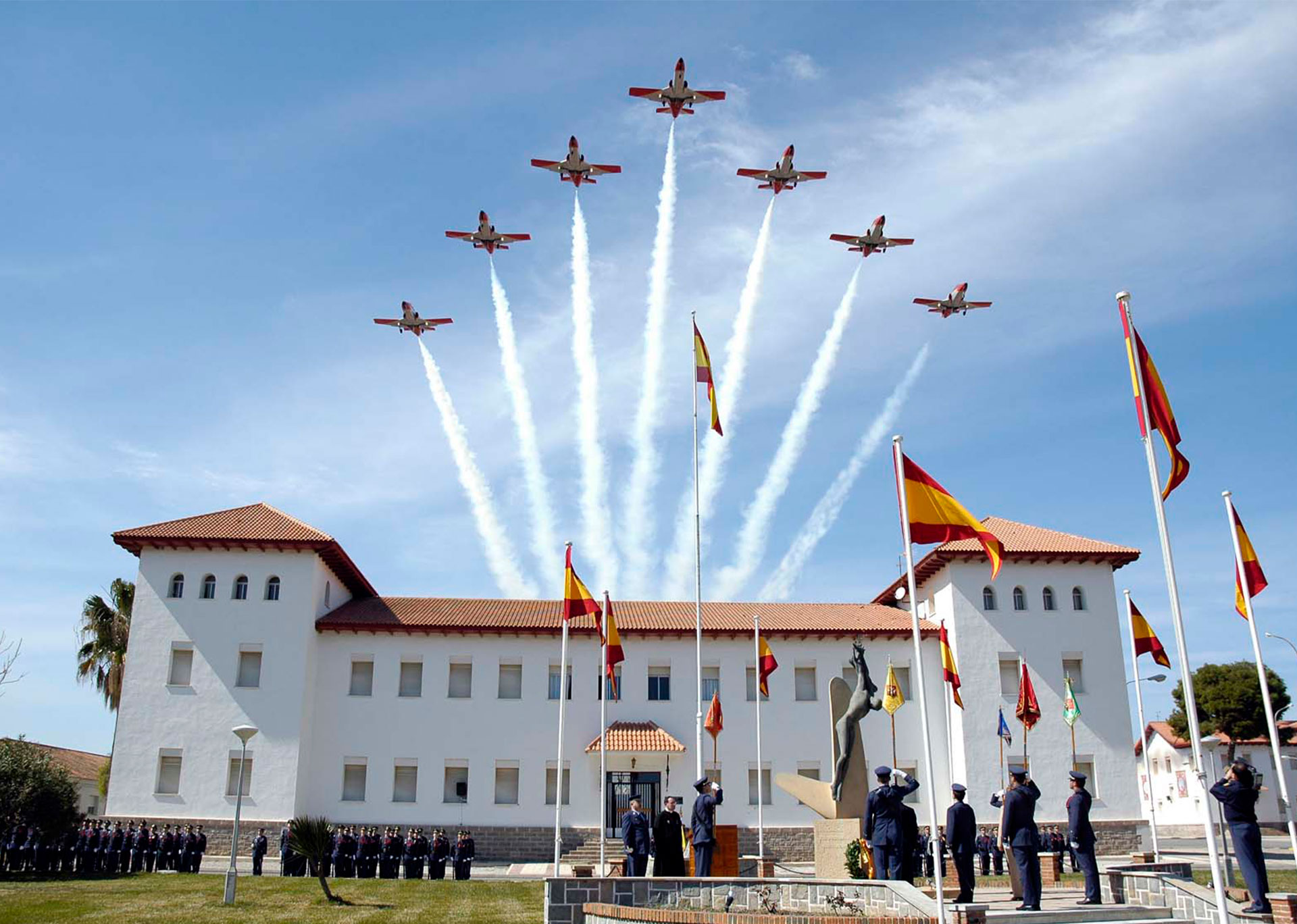 GENERAL AIR FORCE ACADEMY
Spanish Air Force training centre and headquarters of the famous Águila patrol. The Academy usually holds an open day in spring showing visitors the most emblematic places of the facilities, such as its main avenue, the exhibition of static airplanes, the memorial honouring the dead, the parade square and the museum.
One of the big days, and in which there is a live show of the Patrol's stunts, is on the 25th of July during Santiago Apostle festivities, and the appointment of the new officers that takes place every year in the month of July.
C/ Maestre, Santiago de la Ribera