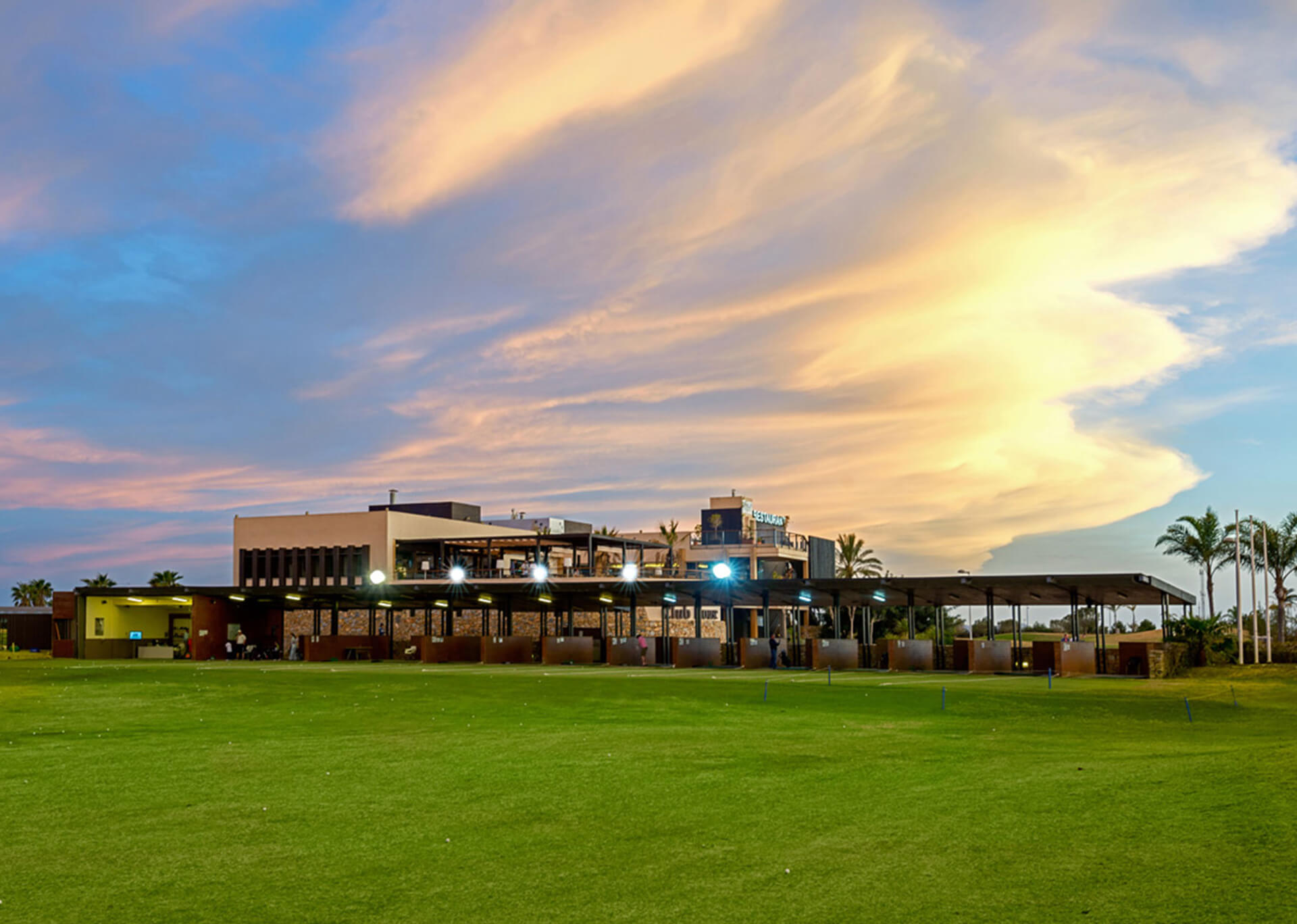 RODA: HACIENDA, ERMITA Y CAMPO DE GOLF
Roda is an old hamlet in the municipality of San Javier.
Hacienda de Roda is an old farmhouse, built between 1610 and 1620, on a previous building from the 15th century. It has an 18th-century façade that communicates with a large courtyard, the house, a tower and large Mediterranean gardens.
From the first floor of the Casa Grande you can access the hermitage of Roda, whose construction is believed to be by Jaime Bort, the architect who built the façade of the Cathedral of Murcia. In the chapels there are several images and two splendid oil paintings by Mariano Ballester. Built in the 18th century, in 1908, it was donated to the bishopric of Cartagena.
Thanks to its fertile lands it is essentially of agricultural origin. Today, Roda has become an important residential area, having built several housing estates and one of the best golf courses on the coast of Murcia with 18 holes, where you can choose to rent an apartment for a quiet holiday.